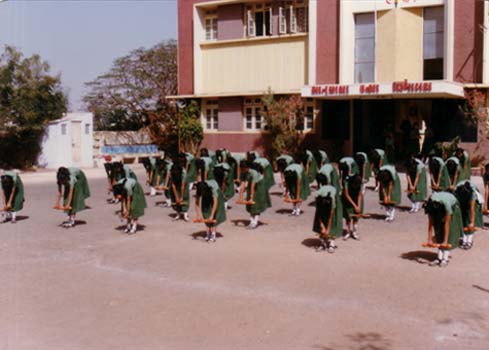 Facilities

There are various facilities avilable in the school to develop the skills of students. Various facilities like computer laboratory, science laboratory, big sports ground with all the sports equipment for making students physically fit, auditaurium etc.

School looks after the needs of students and arranges for different requirement of the students to develop their intellectual level as well as to develop their sporting skills.

To strive to meet the needs of all individuals to ensure life long learning a habit of reading is inculcated from primary. A wide range of books of varied subjects from fun to knowledge is offered.
Library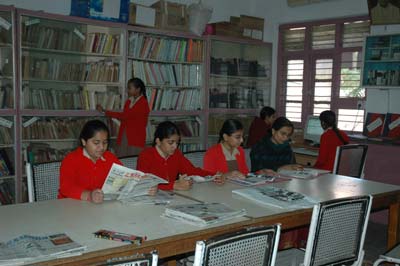 In fast changing world of technology, we strive to offer computer education, since the knowledge of computer is very crucial in modern times. We effort to make our child expert in information technology, when they complete schooling with us.
Computer Laboratory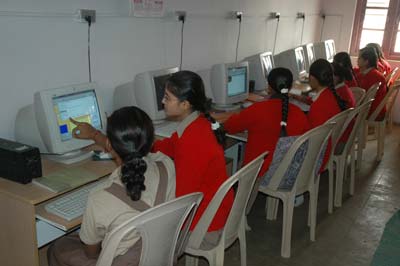 To strengthen the scientific knowledge lab is well equipped with the latest equipments. Practicals are carried out on regular basis to strengthen theory.
Science Laboratory

'Healthy Mind Lies In Healthy Body'. Physical fitness plays a vital role in the school curriculum. Sports is made a habit. Pre-Primary to Secondary Section Physical Education is compulsory where child is taught different exercises, pyramids, dumbbell and lazim. Volley Ball Team of girls is our pride.
Sports Ground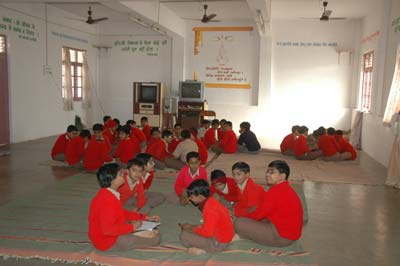 Speech and Debate is an activity composed of various categories...Each category- extemp, oral interpretation of literature, and scinece, among others-gives students a chance to utilize and improve their verbal skills, reasoning abilities, and poise. Auditorium with all the facilities is developed for it.
Auditorium